When wives beat their husbands, no one wants to believe it
During the recent Trump administration domestic-abuse scandals, most of the attention has been focused on former staff secretary Rob Porter. Porter resigned after both his former wives publicly accused him of assault — with a photograph as corroboration, in one instance. But a second case involving speechwriter David Sorensen, who also quit over allegations of past spousal violence, is far more complicated: Sorensen asserts that in his first marriage, he was the abused spouse. His claim raises an important issue — one that, unfortunately, has been overshadowed by the moral train wreck of Donald Trump's White House.
Sorensen's ex-wife Jessica Corbett told the Washington Post she revealed her abuse to the FBI in 2017. She reiterated her accusations in a television interview. Yet Sorensen has at least some evidence on his side: A statement he posted after his resignation is accompanied by several cellphone photos from 2015 and 2016 of minor cuts, scrapes and bruises on his face, neck and chest. There is no proof these were inflicted by Corbett, but, assuming the dates on the photos were not doctored, the fact that Sorensen documented the injuries has some significance.
Sorensen's posted records also include a screenshot of text messages in which Corbett says she was justified in slapping him in response to his name-calling, and of messages with a friend of Corbett's who called her "high strung" and said she had admitted to slapping Sorenson. Corbett has confirmed that she "slapped Sorensen a number of times after he called her a vulgar term."
But Sorensen asserts that there was more to it than slaps. He claims Corbett repeatedly hit and punched him, and that she once blocked his way and grabbed him by the crotch while trying to stop him from leaving the house. She also threatened to accuse him of violence when she did not get her way, he says.
Read More Here
Beautiful leaves are falling and the air is beginning to chill, making Fall the perfect season to plan date nights in with your Honey. Between work and family, so much time is dedicated to things that are not centered around our spouse. Here are some ideas that will keep you cozy and connected to the one you love.
An Intimate Picnic for Two
There is always something romantic about a picnic, and having one indoors allows you both to get comfortable. Soft pillows, candles, and music, along with some of your favorite foods, creates the perfect setting for an intimate dinner in.
Netflix and Chill
Go back to the basics…skip reserving tickets at a crowded theater and share the couch with your favorite person. Binge watch a series or enjoy something 'chilling' that will keep you two in each others arms.
Get Cooking in the Kitchen
Start your evening on the kitchen counter. Find an exotic recipe or create a dish of your own; either way, preparing a meal together is a great way to add some spice to your night.
Cocktails and Conversation
Sip on something sweet while conversing with your sweetheart. Take time to "wine" down after a long week and talk about all the things that are good with you and that special someone.
Engage In Friendly Competition
Doing something fun together can be a healthy way to release some stress and tension in your relationship. Play games that you both enjoy and keep the experience positive and supportive. Remember, either win or lose, you both are on the same team.
Share a Dance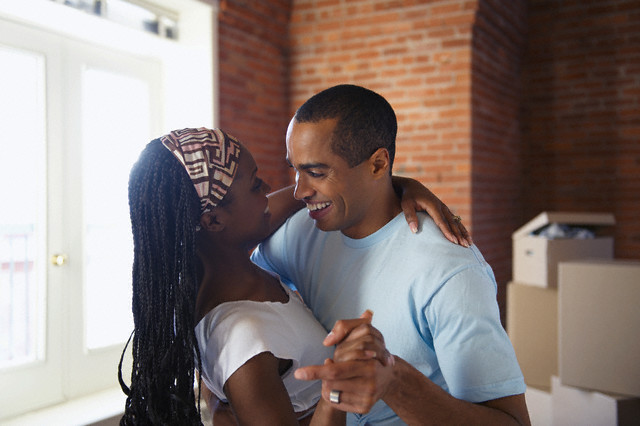 Pull out your playlist and pull your love close to you. Dance to the songs that have become yours, and reminisce of when your love was new.
Love & Basketball: Superstar Candace Parker Agrees To Pay Husband Shelden Williams In Their Divorce
Former Duke men's basketball star Shelden Williams will reportedly receive a $400,000 alimony check from his wife, WNBA superstar Candace Parker.
TMZ Sports reported Tuesday that Parker would make a one-time alimony payment to Williams, the No. 5 pick in the 2006 NBA draft. Williams played six seasons in the NBA and earned more than $12 million. But Parker – who has been doing studio work for TNT during NBA and NCAA tournament games – is one of the biggest stars in WNBA history. She is a two-time league MVP.
According to a study of WNBA salaries done by Summit Hoops, Parker made $115,000 last season from the Los Angeles Sparks, but published reports have placed Parker well over $1 million annually by playing overseas. That doesn't include her TV salary and endorsement deals.
Williams played in the NBA from 2006-12 for Atlanta, Boston, Denver, Minnesota, New Jersey, New York, Sacramento and Toronto. He had career averages of 4.5 points and 4.3 rebounds.
According to the TMZ report, Parker will not pay any more money to Williams, whom she married in 2008. The two have an 8-year-old daughter and they have agreed on joint legal and physical custody. The couple will also profit from the sale of their former home in Encino, Calif., which recently sold for $3.75 million.
What Makes Your Car Costs So High?
Car owners with poor credit can pay hundreds — if not thousands — more to drive than those with good credit. This plays out in two important ways: higher rates on car loans and, in most states, higher insurance premiums. In fact, having bad credit can raise your insurance quote even higher than if you'd had an accident.
To see how much poor credit can cost car owners, personal finance website NerdWallet looked at auto loan terms and insurance quotes for drivers in different credit tiers.
CREDIT AND CAR LOANS
Drivers with blemished credit often choose a cheaper car than they could otherwise afford. However, they'll still pay more to own it — especially if they finance the purchase. Good credit is generally considered 690 to 719, while bad credit is below 630. In a slightly different system, prime credit is 661 to 780 and subprime credit is 501 to 600.
For used car loans in the last quarter of 2017, prime credit buyers received an average rate of 5.48 percent, according to credit reporting agency Experian. The average rate was much higher, 16.27 percent, for subprime borrowers.
Say a buyer purchases a used car with a loan of $21,000 — just under the average amount financed on used car purchases, according to Edmunds. Using the average rates above, here's about how much each borrower would pay on a 48-month loan:
__ Prime: $488 per month and $2,433 in total interest
__ Subprime: $598 per month and $7,706 in total interest
In this example, the cost of poor credit is $110 per month, and $5,273 over the life of the 48-month loan.
THE TRAP OF TAKING A LONGER LOAN
To get a lower monthly payment, buyers increasingly accept loans with longer terms — about 42 percent take out loans for six years or more, according to the Consumer Financial Protection Bureau.
While there's merit in making sure bills fit your budget, this dramatically increases the cost of a car.
With the loan extended to 72 months, the total cost of poor credit becomes $8,335, or $116 per month over six years.
A DIFFERENT SCORE FOR INSURANCE
The credit scores lenders use to determine loan terms are not the same score auto insurers use to set your premium.
A credit-based insurance score is used to predict your likelihood of filing a claim in the next few years, says Lamont Boyd, insurance industry director of scores and analytics at FICO. Insurers can use this and other scoring models to help set rates in all states except California, Hawaii and Massachusetts, where the practice is banned.
NerdWallet looked at quotes in the rest of the country for drivers with clean records and either "good" or "poor" credit, as reported to the insurer. We averaged rates from 10 ZIP codes in each state and then ranked the difference in price by state.
We also compared quotes for drivers with good credit and one accident versus similar drivers with poor credit and no accidents, and found poor-credit quotes were often higher. In all but two states, drivers can find quotes at least $500 cheaper per year for good credit and one accident compared with poor credit and no accidents.
INSURANCE COSTS VARY WIDELY
In Michigan, home to some of the highest car insurance rates in the country, we found that someone with poor credit can pay an average of $464 more per month than someone with good credit and the same driving record. The next-highest average price increase was $185 per month in Kentucky. As in many states, in both Michigan and Kentucky average rates for poor credit more than doubled.
On the opposite end of this spectrum is North Carolina, where good drivers with poor credit pay, on average, $20 more per month for insurance than those with good credit. Iowa was the next cheapest for motorists with poor credit, at an average increased cost of $37 per month.
AVOID PAYING UP
To get the best rate possible, before heading to a dealership, check your credit scores and get preapproved for an auto loan. You can still get financed on the spot, but "now you have this pretty strong negotiating chip to help you get an even better rate from the dealer," says Delvin Davis, senior research analyst at the Center for Responsible Lending.
And even with splotchy credit, you could still save by shopping around for car insurance quotes. In New York, for example, we found a $1,219 (per year) difference between the lowest and second-lowest quotes for poor credit — and a $5,689 difference between the highest and lowest.
You can also improve both your credit and credit-based insurance score by:
__ Paying all your bills on time
__ Keeping credit card balances below 30 percent of the limit
This article was provided to The Associated Press by the personal finance website NerdWallet. Lacie Glover is a writer at NerdWallet.