T.D. Jakes, C.T. Vivian, Harry Seawright Reflect On MLK and Racism Today; Say Black Church Must Lead if Nation is to Overcome Inequality
n the 1960s, the Rev. Martin Luther King Jr. led an army of pastors and activists who were attacked, beaten and bloodied as they pushed for equality and social justice across the South. Today, with racist rhetoric surging and many of King's pastoral lieutenants gone, some see a need for new church leaders to revive the spirit of what was done then.
"The church is still the voice of the black community, but we need to reclaim our place," said Bishop Harry Seawright, prelate of the African Methodist Episcopal Church for the state of Alabama. "Nobody wants to be the sacrificial (lamb), nobody wants to die, but if we are going to make progress, we must be willing to shed blood."
In the 1960s and for decades prior, African-American pastors faced the threat and, often, the reality of violence in leading civil rights campaigns.
"In Selma, they called it Bloody Sunday because marchers left Brown Chapel AME and were beaten and bloodied for standing up at the Edmund Pettus Bridge on a Sunday morning," Seawright said, referring to the voting rights march that was attacked by police on March 7, 1965.
The Rev. C.T. Vivian, one of King's top lieutenants, described the activists' strategy as "nonviolent direct action," in which they would stage events in places where there was a good chance of dangerous confrontation.
"I almost got killed in St. Augustine," Vivian said in a 2015 Washington Post interview. During a "wade-in" protest at that Florida city's whites-only beach in summer 1964, a white mob was waiting in the water; Vivian was attacked by a man who held his head under the surface. Then gunfire hit a cottage where he and others were supposed to stay.
"I read in the papers that they found 16 holes in the cabin," Vivian said.
Although King is often portrayed as the unquestioned, universally supported leader of the civil rights movement, other church leaders of the time often saw him as radical and out of step, especially after his April 4, 1967 speech criticizing the Vietnam War.
"He was killed one year to date after that sermon," said Rev. William Barber, who is leading a modern Poor People's Campaign this spring in the spirit of the one King planned but did not live to see.
"We need to remember that (King) found himself having to take on a society that had a neurotic sickness and a septic commitment to racism, poverty and war that was literally destroying the soul of this nation and ripping apart its moral promises," Barber said in January at a prayer breakfast in Washington honoring King.
"When Dr. King rendered this diagnosis and committed to raise a poor people's campaign for a moral revolution of values … he was declared even more an enemy of the state and a threat to the powers that be."
"King was seen as a revolutionary" and wasn't allowed to preach in many churches in 1968 because of his position on the war, said Rev. Grainger Browning, pastor of Ebenezer A.M.E. Church in Fort Washington, Maryland.
But 50 years after King's death, the role of the black church and its dynamic pastors may be more critical than ever, given incidents ranging from the 2015 murders of nine people by a white supremacist at a black church in Charleston, S.C., to the death of Heather Heyer, 32, in Charlottesville, Virginia last August when a car plowed into a crowd of counterprotesters opposed to a rally by white nationalists.
The power of the pulpit could be key in a general climate where incivility and open racism seem more prevalent.
"I believe the church then was more cause-driven. It had a stronger focus on reformation, as the oppression was constant and obvious," says Bishop T.D. Jakes, pastor of The Potter's House, a megachurch in Dallas. He was 11 when King was assassinated and has vivid childhood memories of "separate but equal" accommodations in his hometown of Charleston, West Virginia, including his father having to go to the back door of certain restaurants if he wanted to buy food from them.
"The threat that keeps minority oppression continuing today is much more systemic as opposed to tactical — e.g., "colored" bathrooms and segregated schools, parks and restaurants, etc. Today we have entire communities subsisting with failing schools, black-on-black crime, poverty, drugs and drive-by shootings coupled with horrific conflicts between law enforcement officers and our black women and youth. … Systemic injustice is harder to prove but often has more lethal effects," Jakes said.
"In the 1960s, people were more (involved in) civil rights because there was segregation in the schools. Today I don't think people are as involved," said Geneva Mays, 81, who as a marshal for the Congress of Racial Equality sat three steps down from King as he spoke during the 1963 March on Washington for Jobs and Justice.
She says she was happy when Americans elected Barack Obama president, the first African American to hold the office, "but nothing has really happened in terms where we stand today. There is still racism, and it seems like it is more now. We haven't progressed that much."
A week after the Charlottesville incident, activist Al Sharpton, along with Martin Luther King III, Jesse Jackson and Georgetown University professor Michael Eric Dyson, led a rally at the Justice Department in Washington. After the event, they were asked about the next steps in a new civil rights battle.
"One of the issues in this country is that we have a challenged economy," King III said. "Black folks, we are always disproportionally affected but there are a whole lot of white folks (affected) who are engaged in hostility. When people have jobs and opportunities, they are less likely to engage in foolishness. We have to create jobs and opportunities, and then we have to work to stamp out racism and all of the (other) 'isms.'"
Organization will be as important now as it was for King and other activists in the '60s, Sharpton said.
"The key thing is that we are going to organize voting rights campaigns and mobilize voters in the area and deal with state legislation around jobs, criminal justice reform. We need to organize from the ground up like the (conservative) tea party did," Sharpton said in August.
Clerical alliances crossed racial and denominational lines in the 1960s, with white ministers joining black ministers to present a united front against injustice. The Rev. Theodore Hesburgh — president of the University of Notre Dame, member of the U.S. Commission on Civil Rights and the primary architect of the Civil Rights Act — joined hands with King at a 1964 rally in Chicago for a now-iconic photo. Unitarian Universalist minister James Reeb even gave his life for civil rights: He was beaten to death in Selma just after Bloody Sunday in 1965.
Jakes and others see a need for church leaders to return to a level of commitment that includes risk.
"We must work on social justice for all people as a national project and not just a cause that is championed by blacks alone," Jakes said. "The civil rights movement in the '60s was effective because it rallied diverse peoples around the ideals that created unity rather than working in silos.
"Building consensus and coalitions across racial and political gulfs is the only way real progress can be achieved."
SOURCE: Hamil R. Harris
USA Today
Jada Pinkett Smith & Willow Talked About Her Self Harming Herself After Willow's Hit Song …
Jada Pinkett Smith — who was accompanied by her mother Adrienne Banfield-Jones — revealed she and Willow, 17, had "talked" about the moment after the teenager admitted on Red Table Talk she had been self-harming after achieving success with her 2010 single "Whip My Hair."
"I wanted to make sure she was okay," Jada Pinkett Smith said. "We went through what happened and in the moment I realized as a mother you also have to give your children space to deal with their own shadow."
The Girls Trip star said she chose to pay attention to the positive things that came from Willow's revelation.
"I focused more on how she got herself out versus what got her there," she said. "I was most proud about that she could share it in the way she did, which let me know she had come through in a major way that she could put it on the table like that."
"I wanted to focus on what [it was] that got her through," the actress explained. "I really talked to her about her powering side of her journey and give her all the praise in the world for that part instead of focusing on, 'Why didn't you tell me?'"
Beautiful leaves are falling and the air is beginning to chill, making Fall the perfect season to plan date nights in with your Honey. Between work and family, so much time is dedicated to things that are not centered around our spouse. Here are some ideas that will keep you cozy and connected to the one you love.
An Intimate Picnic for Two
There is always something romantic about a picnic, and having one indoors allows you both to get comfortable.  Soft pillows, candles, and music, along with some of  your favorite foods, creates the perfect setting for an intimate dinner in.
Netflix and Chill
Go back to the basics…skip reserving tickets at a crowded theater and share the couch with your favorite person. Binge watch a series or enjoy something 'chilling' that will keep you two in each others arms.
Get Cooking in the Kitchen
Start your evening on the kitchen counter.  Find an exotic recipe or create a dish of your own; either way, preparing a meal together is a great way to add some spice to your night.
Cocktails and Conversation
Sip on something sweet while conversing with your sweetheart.  Take time to "wine" down after a long week and talk about all the things that are good with you and that special someone.
Engage In Friendly Competition
Doing something fun together can be a healthy way to release some stress and tension in your relationship. Play games that you both enjoy and keep the experience positive and supportive. Remember, either win or lose, you both are on the same team.
Share a Dance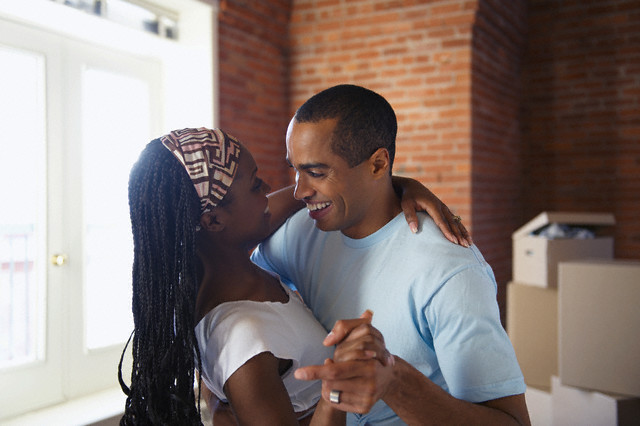 Pull out your playlist and pull your love close to you.  Dance to the songs that have become yours, and reminisce of when your love was new.
Colin Kaepernick gets Harvard black culture award
CAMBRIDGE, Mass. (AP/KSAZ) – Former NFL quarterback Colin Kaepernick and comedian Dave Chappelle were among eight people who were saluted by Harvard University for their contributions to black history and culture.
The eight recipients of the W.E.B. Du Bois Medal were honored Thursday afternoon by the Hutchins Center for African and African American Research at Harvard.
Thank you Harvard University for honoring me tonight with the W.E.B. Du Bois Medal. I'm grateful for this recognition and to be amongst the other highly esteemed honorees that inspire me.
Photo Credit: Amari Kenoly @foot_candles pic.twitter.com/plXOBuwBlF

— Colin Kaepernick (@Kaepernick7) October 12, 2018
Kaepernick, formerly of the San Francisco 49ers, created a firestorm when he began kneeling during the national anthem in 2016 to protest police brutality and social injustice.
The other honorees are Kenneth Chenault, chairman and a managing director of General Catalyst; Shirley Ann Jackson, president of Rensselaer Polytechnic Institute; Pamela Joyner, founder of Avid Partners, LLC; psychologist and author Florence Ladd; Bryan Stevenson, founder and executive director of the Equal Justice Initiative; and artist Kehinde Wiley.