Martin Luther King Jr.'s Words Still Inspire Nearly 50 Years After His Death
Though his voice was silenced nearly 50 years ago, the Rev. Martin Luther King Jr.'s message of nonviolence still resonates and inspires.
Decades ago, the famed civil rights leader – also regarded as one of America's greatest orators – recalled driving one night from Atlanta to Chattanooga, Tennessee, with his brother A.D. at the wheel. Most cars in the opposite lane failed to dim their lights, and his brother angrily vowed to keep his bright lights on in retaliation.
"And I looked at him right quick and said: 'Oh no, don't do that. There'd be too much light on this highway, and it will end up in mutual destruction for all. Somebody got to have some sense on this highway,'" King told the congregation at the Dexter Avenue Baptist Church in Montgomery, Alabama during a 1957 sermon.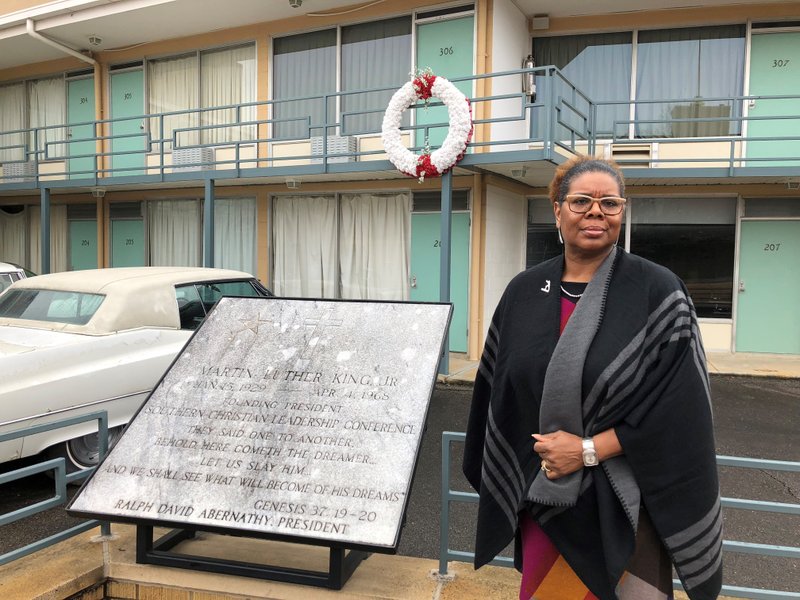 "Somebody must have sense enough to dim the lights, and that is the trouble, isn't it?" King told the congregation. "That as all of the civilizations of the world move up the highway of history, so many civilizations, having looked at other civilizations that refused to dim the lights, and they decided to refuse to dim theirs."
More than a half-century later, in a world full of contentious politics, one of King's memorable quotes remains relevant. It's from his book "Strength to Love," first published in 1963:
"Returning hate for hate multiplies hate, adding deeper darkness to a night already devoid of stars. Darkness cannot drive out darkness; only light can do that. Hate cannot drive out hate; only love can do that. Hate multiplies hate, violence multiplies violence, and toughness multiplies toughness in a descending spiral of destruction."
The AP asked a half-dozen people in the cities where he was born and where he died to consider his words and talk about what they mean for today's world.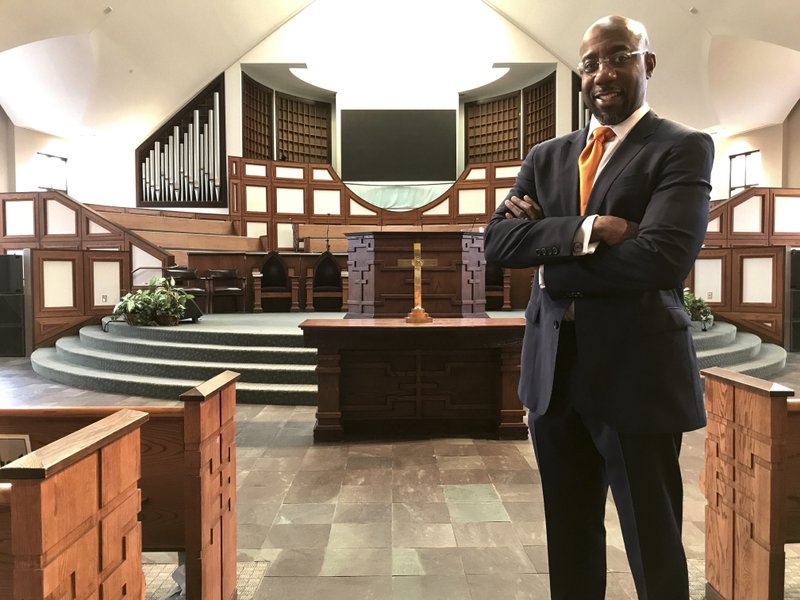 Some were interviewed in Atlanta, home to King's Ebenezer Baptist Church congregation and his office where Xernona Clayton organized protest marches and fundraisers. Others reflected on the quote in Memphis, in front of the Lorraine Motel balcony where King was assassinated on April 4, 1968.
___
"When he says 'hate cannot drive out hate, only light can do that,' it recognizes that to be bitter about your circumstance is one thing. To retaliate based on your circumstance is quite another," said Terri Lee Freeman, president of the National Civil Rights Museum in Memphis, at the site of the old Lorraine Motel. "So, Dr. King reminds us that it is usually through love — actionable love — that we are able to make change."
___
"In order to fulfill a dream, it's going to take a team that's going to demonstrate love and not hate," Cleophus Smith said.
Smith was one of the sanitation workers who went on strike in 1968 after two of his co-workers were killed by a malfunctioning garbage truck. King was in Memphis supporting the sanitation workers' strike when he was slain at the Lorraine Motel.
___
"You think about the grand scheme of things, you can't fight hate with hate in the world we live in today. You can't fight violence with violence," said Mike Conley, a guard for the Memphis Grizzlies of the National Basketball Association.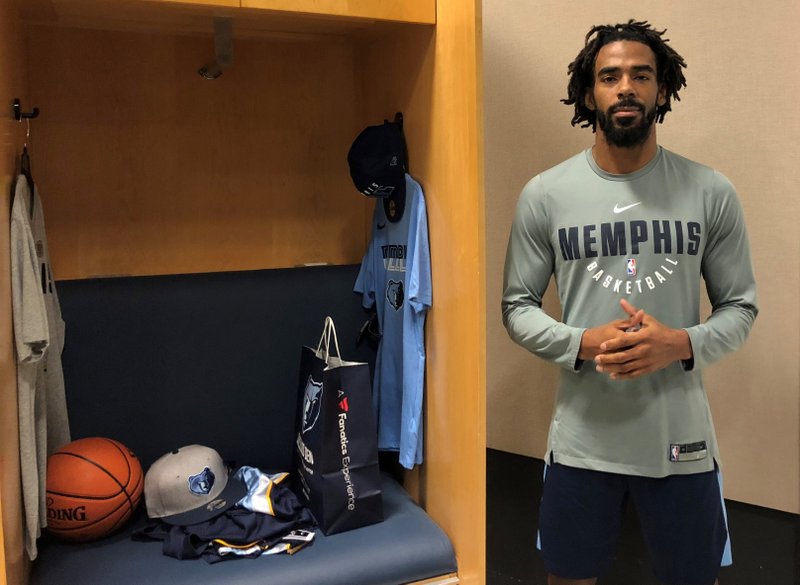 "When people come and want to inflict hurt on somebody, you can't come back and do the same to them," Conley said. "Otherwise, we're in this never-ending spiral that we're in the middle of right now."
___
"This is a time of moral reckoning in our nation. We must choose to stand on the side of light and love," said the Rev. Raphael Warnock, senior pastor of Ebenezer Baptist Church in Atlanta.
"We have to stand up as Americans and say that we will stand on behalf of the poor, the marginalized, those who experience discrimination both historically, and presently," he added. "This is our time, this is our moment to decide what kind of nation we want to be."
___
"He talked about love and hate so effectively," said Xernona Clayton, King's office manager in Atlanta. "Dr. King really hated no one. He loved everyone, he really did. He practiced it, and he preached it.
"So when he talks about what hate does versus what love does, it's so applicable to today," she said. "We have to drive out hate any way we can. We have to strengthen love any way we can."
___
Sainz reported from Memphis, Tennessee.
Source: Associated Press
Jada Pinkett Smith & Willow Talked About Her Self Harming Herself After Willow's Hit Song …
Jada Pinkett Smith — who was accompanied by her mother Adrienne Banfield-Jones — revealed she and Willow, 17, had "talked" about the moment after the teenager admitted on Red Table Talk she had been self-harming after achieving success with her 2010 single "Whip My Hair."
"I wanted to make sure she was okay," Jada Pinkett Smith said. "We went through what happened and in the moment I realized as a mother you also have to give your children space to deal with their own shadow."
The Girls Trip star said she chose to pay attention to the positive things that came from Willow's revelation.
"I focused more on how she got herself out versus what got her there," she said. "I was most proud about that she could share it in the way she did, which let me know she had come through in a major way that she could put it on the table like that."
"I wanted to focus on what [it was] that got her through," the actress explained. "I really talked to her about her powering side of her journey and give her all the praise in the world for that part instead of focusing on, 'Why didn't you tell me?'"
Video of #Dallas9 released from Tarrant County
Dallas officer Amber Guyger arrested on manslaughter charge in Botham Jean shooting posted $300,000 bond and released
The Dallas police officer who shot and killed a man Thursday evening after police said she went to the wrong apartment has been arrested on a manslaughter charge, officials confirmed Sunday.
The officer, identified as Amber Guyger, 30, is a four-year-veteran of the force. The victim has been identified as Botham Shem Jean, 26.
Guyger was booked into the Kaufman County Jail about 7:20 p.m. Sunday, according to online records. She posted a $300,000 bond and was going to be released from custody shortly, jail officials said.
Later Sunday night, Dallas Mayor Mike Rawlings released a statement thanking police and the Texas Rangers for a thorough investigation that led to an arrest.
"I am grateful to Dallas Police Chief Renee Hall for her leadership and foresight in calling for the Rangers to handle the investigation to ensure there was no appearance of bias," his statement read in part.
My statement on tonight's arrest of Amber Guyger pic.twitter.com/pIfToTpSsN

— Mike Rawlings (@Mike_Rawlings) September 10, 2018
The Rangers had taken over the investigation and obtained the manslaughter warrant from the 7th District Court in Dallas County, said Lt. Lonny Haschel, Texas Department of Public Safety spokesman.
Read More Here