Cuba: There's a Signal Of Afro-Cuban Movement In The Right Direction …
As the outgoing Cuban president Raúl Castro tells it, even too many of the radio and television newscasters in Cuba are white.
It "was not easy" getting the few black broadcasters now on the air hired, Mr. Castro said in his retirement speech Thursday, a remarkable admission considering the state controls all the stations.
So it was all the more extraordinary to see last week how many women and Afro-Cubans were chosen for positions in the highest echelon of Cuban politics in the new government: Half of the six vice presidents of the ruling Council of State are black, including the first vice president, and three are also women.
The new council will serve under the new president, Miguel Díaz-Canel Bermúdez, who took over on Thursday.
That the first administration in 60 years without a single Castro would include so many women and black officials was notable in Cuba, where increasing business opportunities have only swelled economic racial disparities. The move also signaled the growing significance of the Afro-Cuban movement, marked in the past 20 years by artists, hip-hop musicians and intellectuals who are more willing to speak out about the problems affecting black people on the island, experts said.
While official statistics reflect that less than 10 percent of the population is black, in reality, most estimates put the number far higher.
Jada Pinkett Smith & Willow Talked About Her Self Harming Herself After Willow's Hit Song …
Jada Pinkett Smith — who was accompanied by her mother Adrienne Banfield-Jones — revealed she and Willow, 17, had "talked" about the moment after the teenager admitted on Red Table Talk she had been self-harming after achieving success with her 2010 single "Whip My Hair."
"I wanted to make sure she was okay," Jada Pinkett Smith said. "We went through what happened and in the moment I realized as a mother you also have to give your children space to deal with their own shadow."
The Girls Trip star said she chose to pay attention to the positive things that came from Willow's revelation.
"I focused more on how she got herself out versus what got her there," she said. "I was most proud about that she could share it in the way she did, which let me know she had come through in a major way that she could put it on the table like that."
"I wanted to focus on what [it was] that got her through," the actress explained. "I really talked to her about her powering side of her journey and give her all the praise in the world for that part instead of focusing on, 'Why didn't you tell me?'"
Beautiful leaves are falling and the air is beginning to chill, making Fall the perfect season to plan date nights in with your Honey. Between work and family, so much time is dedicated to things that are not centered around our spouse. Here are some ideas that will keep you cozy and connected to the one you love.
An Intimate Picnic for Two
There is always something romantic about a picnic, and having one indoors allows you both to get comfortable.  Soft pillows, candles, and music, along with some of  your favorite foods, creates the perfect setting for an intimate dinner in.
Netflix and Chill
Go back to the basics…skip reserving tickets at a crowded theater and share the couch with your favorite person. Binge watch a series or enjoy something 'chilling' that will keep you two in each others arms.
Get Cooking in the Kitchen
Start your evening on the kitchen counter.  Find an exotic recipe or create a dish of your own; either way, preparing a meal together is a great way to add some spice to your night.
Cocktails and Conversation
Sip on something sweet while conversing with your sweetheart.  Take time to "wine" down after a long week and talk about all the things that are good with you and that special someone.
Engage In Friendly Competition
Doing something fun together can be a healthy way to release some stress and tension in your relationship. Play games that you both enjoy and keep the experience positive and supportive. Remember, either win or lose, you both are on the same team.
Share a Dance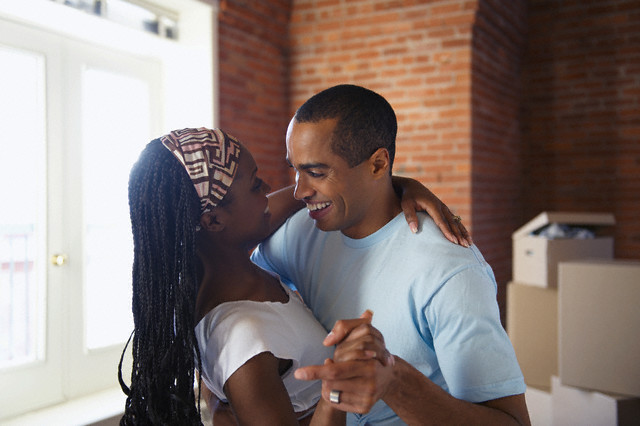 Pull out your playlist and pull your love close to you.  Dance to the songs that have become yours, and reminisce of when your love was new.
Colin Kaepernick gets Harvard black culture award
CAMBRIDGE, Mass. (AP/KSAZ) – Former NFL quarterback Colin Kaepernick and comedian Dave Chappelle were among eight people who were saluted by Harvard University for their contributions to black history and culture.
The eight recipients of the W.E.B. Du Bois Medal were honored Thursday afternoon by the Hutchins Center for African and African American Research at Harvard.
Thank you Harvard University for honoring me tonight with the W.E.B. Du Bois Medal. I'm grateful for this recognition and to be amongst the other highly esteemed honorees that inspire me.
Photo Credit: Amari Kenoly @foot_candles pic.twitter.com/plXOBuwBlF

— Colin Kaepernick (@Kaepernick7) October 12, 2018
Kaepernick, formerly of the San Francisco 49ers, created a firestorm when he began kneeling during the national anthem in 2016 to protest police brutality and social injustice.
The other honorees are Kenneth Chenault, chairman and a managing director of General Catalyst; Shirley Ann Jackson, president of Rensselaer Polytechnic Institute; Pamela Joyner, founder of Avid Partners, LLC; psychologist and author Florence Ladd; Bryan Stevenson, founder and executive director of the Equal Justice Initiative; and artist Kehinde Wiley.