4-Year-Old Tests Positive For Crack Cocaine After Bringing It Home From Daycare [Video]
A 4-year-old girl came home from her Bronx daycare with a disturbing surprise — a handful of crack cocaine, and the drug in her system.
A local NBC affiliate reports that Sabrina Straker, the girl's mother, was shocked when her daughter (Serenity) told her that she put a vile of the drug in her mouth. Now, mom is calling for the daycare to be shut down!
According to the report, when Serenity came went home from Lil Inventors Child Care unusually hyper and with strange capsules in her hand, Straker said her child told her that another kid in the daycare gave her his "teeth," but when she looked at the capsules, she knew something was wrong.
Straker immediately took the capsules to local police and after running some tests, narcotics detectives confirmed that they were crack cocaine. Serenity admitted that she had put one of the capsules in her mouth, but spat it out. Still — she was rushed to the hospital, where she tested positive for the drug.
"She could have died if she ingested this," Straker told PIX News. "I was furious."
Lil Inventors Child Care Director Yvette Joseph said someone allegedly threw the capsules over the fence and one of the kids picked it up.
"We checked our center thoroughly and all of the children are safe," Joseph said.
Police are reportedly investigating the incident and the family of the child who handed the capsule to Serenity.
Meanwhile, Straker wants the daycare closed.
"No one was watching the children," she said. "There are 15 kids in the room with two teachers and two aides, where were they when this was going on?"
NY Magee, EURWeb.com
Jada Pinkett Smith & Willow Talked About Her Self Harming Herself After Willow's Hit Song …
Jada Pinkett Smith — who was accompanied by her mother Adrienne Banfield-Jones — revealed she and Willow, 17, had "talked" about the moment after the teenager admitted on Red Table Talk she had been self-harming after achieving success with her 2010 single "Whip My Hair."
"I wanted to make sure she was okay," Jada Pinkett Smith said. "We went through what happened and in the moment I realized as a mother you also have to give your children space to deal with their own shadow."
The Girls Trip star said she chose to pay attention to the positive things that came from Willow's revelation.
"I focused more on how she got herself out versus what got her there," she said. "I was most proud about that she could share it in the way she did, which let me know she had come through in a major way that she could put it on the table like that."
"I wanted to focus on what [it was] that got her through," the actress explained. "I really talked to her about her powering side of her journey and give her all the praise in the world for that part instead of focusing on, 'Why didn't you tell me?'"
Beautiful leaves are falling and the air is beginning to chill, making Fall the perfect season to plan date nights in with your Honey. Between work and family, so much time is dedicated to things that are not centered around our spouse. Here are some ideas that will keep you cozy and connected to the one you love.
An Intimate Picnic for Two
There is always something romantic about a picnic, and having one indoors allows you both to get comfortable.  Soft pillows, candles, and music, along with some of  your favorite foods, creates the perfect setting for an intimate dinner in.
Netflix and Chill
Go back to the basics…skip reserving tickets at a crowded theater and share the couch with your favorite person. Binge watch a series or enjoy something 'chilling' that will keep you two in each others arms.
Get Cooking in the Kitchen
Start your evening on the kitchen counter.  Find an exotic recipe or create a dish of your own; either way, preparing a meal together is a great way to add some spice to your night.
Cocktails and Conversation
Sip on something sweet while conversing with your sweetheart.  Take time to "wine" down after a long week and talk about all the things that are good with you and that special someone.
Engage In Friendly Competition
Doing something fun together can be a healthy way to release some stress and tension in your relationship. Play games that you both enjoy and keep the experience positive and supportive. Remember, either win or lose, you both are on the same team.
Share a Dance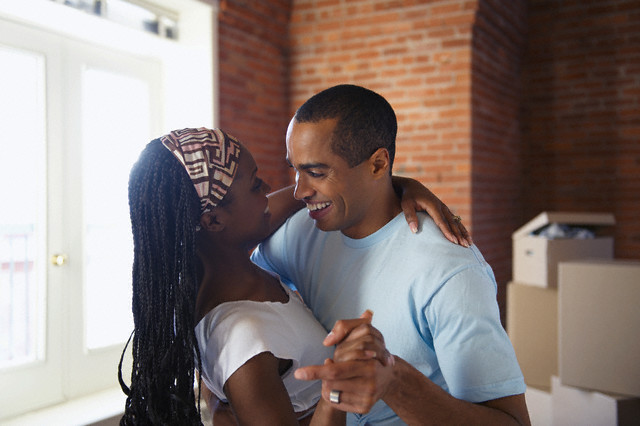 Pull out your playlist and pull your love close to you.  Dance to the songs that have become yours, and reminisce of when your love was new.
Couple Has Been Ordered To Turnover $400K They Raised For A Homeless Man Who …
(AP) — A couple who raised more than $400,000 for a homeless man after he used his last $20 to fill up the gas tank of a stranded motorist in Philadelphia must now turn over what's left of the cash.
A New Jersey judge issued the order Thursday during a hearing on the lawsuit brought by Johnny Bobbitt , who worries Mark D'Amico and Katie McClure have mismanaged a large part of the donations raised for him on GoFundMe.
The couple deny those claims, saying they're wary of giving Bobbitt large sums because they fear he will buy drugs.
The judge ordered the couple to transfer the money into an escrow account by the end of business Friday and hire a forensic accountant to review the financial records within 10 days.
The money will be transferred to an account controlled by Bobbitt's lawyers but can't be used until the judge determines how it will be managed. The judge didn't appoint a guardian to oversee the fund, but one could be appointed later.
McClure set up the online fundraiser page as a way to give back to Bobbitt, who came to her aid when she ran out of gas on an Interstate 95 exit ramp late one night. It raised more than $400,000 in funds donated by more than 14,000 people.